About the drop
The second exhibit in the digital memorabilia collection by Patrick Mahomes.
The collection's total quantity consists of 3,090 digital collectibles, divided into six exhibits (packs) showcasing various highlights from Patrick Mahomes' career.
Each of these six exhibits will contain five different tiers of cards (Grail, Gold, Sterling, Bronze, Steel), each with its own unique rarity tiers and associated volumes that will be available.
Three Purchase Options

II.
Mint the Digital Collectible
Collectors will have the option to use a Web3 wallet; or if they do not have one, they can pay with fiat/credit card.
Mint the Physical
Using a Web3 Wallet or credit card / debit card, collectors can purchase the collectible and immediately burn it to redeem a physical card.
Mint the Box Set Digital or Physical
If you want to ensure that you receive all six exhibits, the easiest way to do so is to buy the box set. Buying exhibits individually is entirely random otherwise. You have the option to mint the digital collectible or mint the physical, similar to purchasing an individual exhibit. If you choose to mint the physical version, you will also receive a special limited commemorative collector's box.
Reveal and Redemption

III.
The digital collectibles can be revealed two weeks after the mint. When the reveal occurs, it does not mean your collectible will automatically unveil on its own; however, you will now have the opportunity to "break" the exhibit and reveal your collectible(s). You can also choose to leave your exhibit unopened for the future.
Less than one week after the reveal, physical redemptions will open. Collectors will be given the option to "burn", or trade in, their digital collectible to receive a physical copy of their Museum of Mahomes II card. In order to participate this way, users will need to connect their wallet to museumofmahomes.com and follow the instructions listed for physical redemptions.
The Exhibits
The six Exhibits (packs) showcase various phases of Patrick's career, highlighting his journey to becoming a champion and an MVP, and the plays that led him to this point. Now, they are yours to collect and own.
The Exhibit Editions
The editions in each exhibit are categorized into five rarity tiers: Steel, Bronze, Sterling, Gold, and the ultra exclusive 1 of 1 Grails. These Grail cards are personally signed by Patrick and infused with signature memorabilia.





Physical Redemptions
Less than one week after the reveal of the digital collectibles, the physical redemption window will open and remain open indefinitely. Each collectible that you claim will be shipped within eight weeks and will include a card sleeve.
Mint the Digital Collectible - Less than one week following the exhibit reveals, physical redemptions for the cards will become available. After minting one of these cards, holders will have the option to "burn" their Exhibit in exchange for a physical copy of their Museum Of Mahomes II cards. To initlate this process, users will need to connect to www.museumofmahomes.com and follow the steps for physical redemptions.
Mint the Physical - When physical redemptions open, you will be able to login with your wallet or email address and enter your shipping information.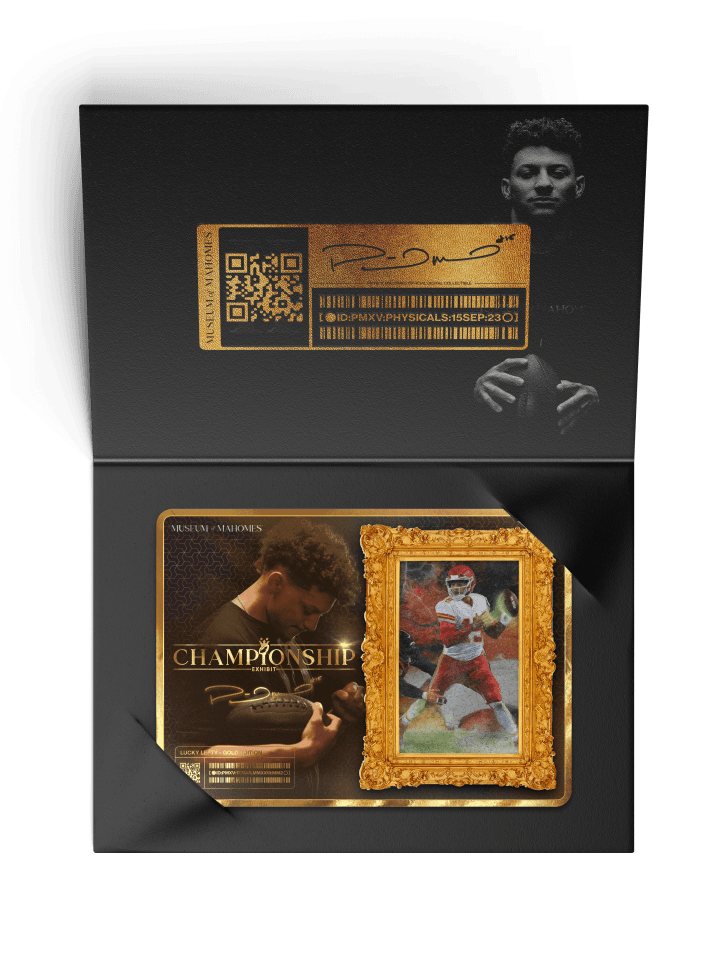 Complimentary Grading Provided by SGC!
Since 1998, SGC has been a well-established leader in the autnentication and grading of trading cards.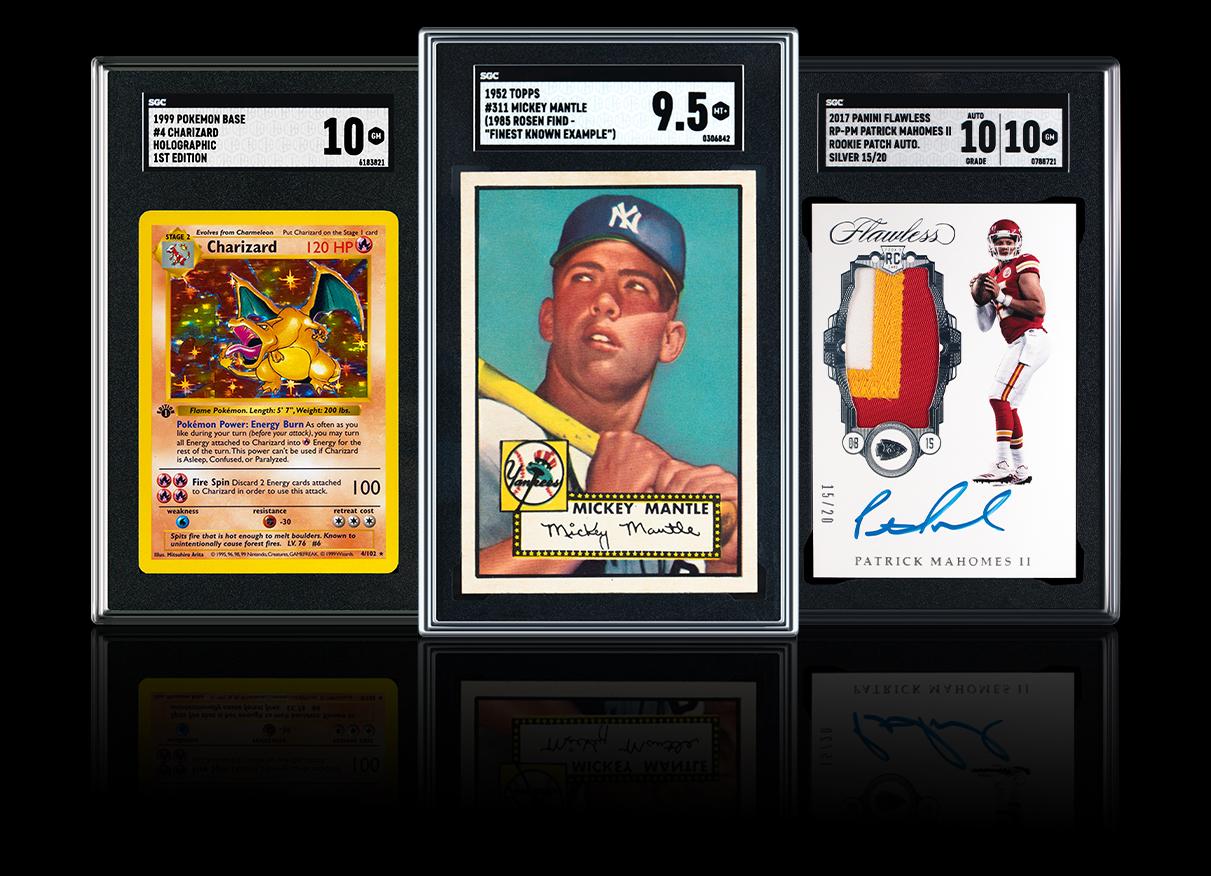 Visit the
Gift Shop
The Museum of Mahomes Gift Shop will feature digital collectibles that you can burn to redeem physical items, just like the Exhibits. You can look forward to finding exclusive limited edition autographed merchandise such as mini helmets, footballs, and jerseys! Stay tuned for further details on the Gift Shop's release.